MSc MCIH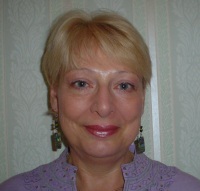 Judi has worked as an Independent Housing Researcher and Consultant since July 2002 working from an office base in North Yorkshire and her area of expertise includes leasehold management, practical work on creating sustainable communities, client interviews, training programmes and dissemination seminars, analysis of tenant satisfaction surveys, writing procedure manuals and instruction guides.
Qualifications include a Master of Science (Housing Studies) and Judi is a Member of the Chartered Institute of Housing.
Judi has worked on a number of projects with the Joseph Rowntree Foundation including: Lifetime Homes, Smart Home technology, Using ICT in Housing Associations, Equity Release, Mixed and Flexible Tenure, Partnering for Mixed Income Communities. Judi has also worked alongside Graham in producing reports and the good practice guide on  "Rebalancing Communities – Introducing Mixed Incomes Into Existing Rented Housing Estates"
Additionally Judi works as an Associate of the National Housing Federation running scheduled and be-spoke training courses and analysing tenant satisfaction surveys for Feedback Services Ltd.  Judi also runs training courses across England on completion of CORE forms and how to analyse the data.
Judi is currently vice-chair of a small housing charity based in York.
Qualifications
MSc (Housing Studies)
CiOH Post Graduate Diploma in Hsg
CiOH Test of Professional Practice    (Gold Medal Winner1996)
C&G Certificate in Teaching
ITD Certificate in Training & Development
C&G Trainers Award
HNC in Public Administration
Training Courses Offered
Judi can offer the following training courses:
Introduction to social housing
Beginners guide to housing management
Beginners guide to leasehold management
Guidance to Housing Law for Housing officers and Board Members
Team Working – developing a successful team
Customer focused service
Complaints – opportunities, not threats
Chairing skills for effective meetings
Taking notes and writing minutes
Developing your role as a Board Member
Absolute Beginners Computing
Introduction to Microsoft Excel
Microsoft Excel – Intermediate
Introduction to Microsoft Publisher
Introduction to Microsoft Power Point
Contact details:
Direct Tel: 01653 694910 
Mobile: 07966 156944